Welcome to the Global Mobility Blog of TTK Services
It is a pleasure to connect and reach out to our corporate clients and prospects through this immigration services focussed blog.
TTK Services is today a leading player in the immigration services space catering to corporate and retail clients in India and abroad. Though the company was into providing document procurement and assistance service for NRIs since 2000, the company made its first foray into the corporate immigration services market in 2005. Since then it has moved on to become the leading player in the legalisation and attestation market assisting top IT and non-IT firms as the preferred vendor for their global mobility needs.
We have grown as a team to handle more than 25000 cases annually helping clients with work permits for more than 89 countries. Our work traverses through practically every part of the country (29 states & 7 union territories). Being nominated for the Asia Pacific Expatriate Management and Mobility Award (EMMA), Singapore every consecutive year since 2013 in appreciation of our professional services and focus on compliance reminds us that we have a lot of work to do. That of educating our clients and the industry on immigration / global mobility trends, challenges and the changes that are occurring all the time.
Welcome to our blog! Feel free to share your comments or views.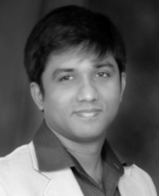 Managing Director
TTK Services Pvt Ltd