Immigration Services
In the recent past, immigration processes and the regulatory environment have undergone quick changes in many countries. With tighter immigration checks, scrutiny and compliance requirements, the importance and need for end-to-end global immigration services has grown immensely. We, at TTK, combine our decades of experience & domain expertise with transparency and compliance to provide the best solutions for the most complex immigration problems.
Our teams of immigration professionals have gathered in-depth domain knowledge of immigration related support to guide you and your organization at every step of the immigration process. We can facilitate in filing a work permit from the very beginning till the deployment of the assignee to the host country. This means that any document procurement, attestation/ apostille, translation services required for work permit and consular services (all types of Visas) for India outbound expats globally is possible with TTK GMS.
For India inbound expats, apart from India Visa application filing in the home country of the expatriate, we can also facilitate post arrival process like FRRO Registration/ FRRO Extension, FRRO Exit formalities, Pan Card, Form C, Aadhaar assistance, procurement of any documents and associated services in India. We also facilitate OCI (Overseas Citizenship of India) card procurement for foreign people of Indian origin.
Compliance is a serious business. We incorporate it into our processes and adhere to those standards without any compromise in every service that we provide to our clients. And a decade of unblemished service record stands testimony to that.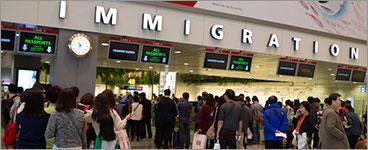 why choose us?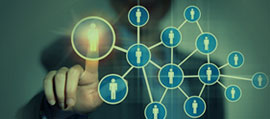 Over 19+ years of experience
Over 2.5 million tasks performed
Presence in 86 countries
read more